Outlet Center
Zweibrücken – 45 min
Discover the largest center of German brands with over 130 trendy brands in more than 120 shops.
Icing on the cake : there are reduced prices all year.

Roppenheim – 1h
Dive into the decor of an Alsatian village with over 100 brands that offer all year
their collections from previous seasons with a minimum 30% discount on the final price advised.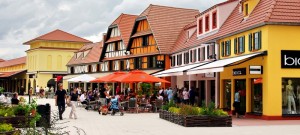 Tourist Offices
Bitche 

Niederbronn-les-bains 

Haguenau 

Sarreguemines 

Strasbourg 

The surrounding towns and villages…
BITCHE – 12 km

www.ville-bitche.fr
www.paysdebitche.fr
NIEDERBRONN LES BAINS – 17 km
thermal baths – casino
www.niederbronn-les-bains.fr www.lucienbarriere.com
WISSEMBOURG – 35 km
HAGUENAU – 40 km
LA PETITE PIERRE – 40 km
SARREGUEMINES -40 km
Potteries
www.sarreguemines.fr
STRASBOURG – 1h
Capital city of Europe
www.strasbourg.eu
METZ – 1h30
Swimming pools near by

BITCHE -12 km
www.cc-paysdebitche.fr/tourisme-culture-sport/la-piscine-de-bitche/
NIEDERBRONN-les-BAINS – 18 km : Les aqualies
www.niederbronn-les-bains.fr/culture-et-loisirs/piscine-les-aqualies.html
HAGUENAU – 40 km : Nautiland

ZWEIBRÜCKEN – 42 km : Badeparadies
PIRMASENS – 38 km : Plub
DAHN – 38 km : Felsland Badeparadies