HISTORY
The Citadel of Bitche (13 km)
Towers over the town since its ramparts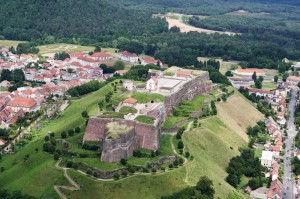 Ligne Maginot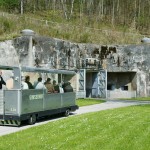 Simserhof in Siersthal (18 km)
One of the biggest artillery works of the Maginot Line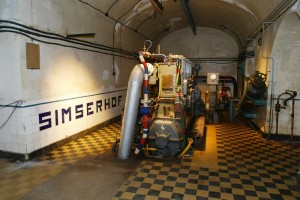 Fort Casso in Rohrbach-lès-Bitche (25 km)
A real underground village digged in limestone, with 3 visitable units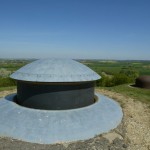 Société d'Histoire et d'Archéologie de la Lorraine
(Lorraine Society for History and Archaeology)
Pays de Bitche section

Calendrier Universel de la Paix (Universal calendar of peace) in Schorbach (20 km)
Carved calendar in genuine Vosges sandstone :
366 portraits of men and women who did their utmost to achieve universal peace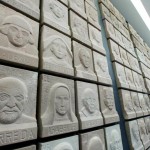 Bliesbruck Parc Archéologique (archaeological park) in Bliesbruck (40 km)

CASTLES in Moselle and Alsace
Many castles, built on high sandstone rocks, tower over the forests of the northern Vosges.
www.kastel.elsass.free.fr
www.chateauxalsaciens.free.fr
www.les-chateaux.du-web.fr
.
.
Castle "Altschlossfelsen"
also called "Colorado Alsacien"
or "Colorado du Pays de Bitche"
2 km from Roppeviller in Moselle
( ~30 km – Eppenbrunn 66957 – Allemagne)
from camping, a wonderful 10 km walk by foot or horseback ride
.
.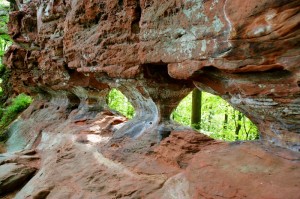 Arnsbourg (le grand Arnsbourg) (~15km)
Fleckenstein (~12km)
www.fleckenstein.fr
www.chateau-enigmes.com
www.charbonniers.fr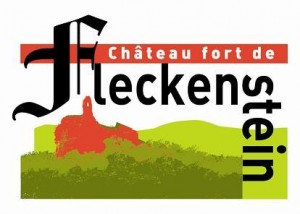 Falkenstein (~5km)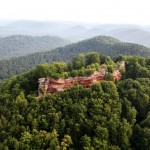 Froensbourg (~10km)
Haut-Koenigsbourg in Orshwiller (130 km)
www.haut-koenigsbourg.fr
Lutzelhardt (~5km)
Mont Saint Odile in Ottrott ( 100 km)
www.mont-sainte-odile.com
Ramstein (~15km)
Schoeneck (~8km)
Waldeck (~8km)
Wasenbourg (~20km)
Wasigenstein (~10km)
Wineck (~9km)
Winstein (~10km)